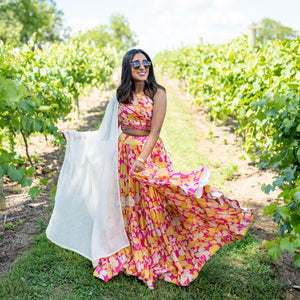 Shoba Floral Set - Noor RTS
Super elegant one shoulder blouse, with pleats. Blouse features an attached dupatta.
***Please note this is made to order and will take 8-10 weeks for processing***
Outfit is offered in standard sizing for price listed.
The outfit does have the option to be personalized to your measurements and style. Please email riddhi@truptibhula.com for pricing.