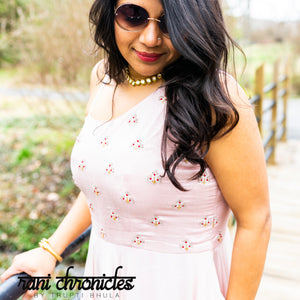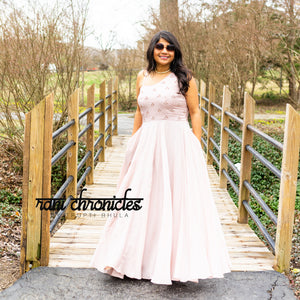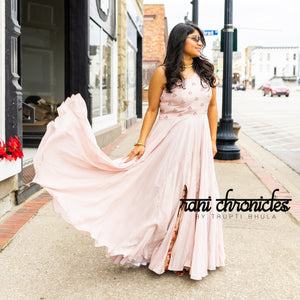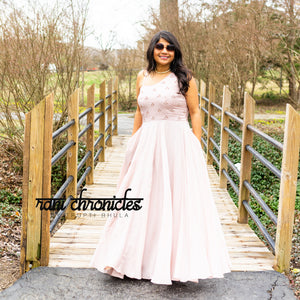 Sila Gown
Beautiful flowy gown for any occasion. The gown has the option to have a slit in the flare or with out the slit. Please specify in the comments if you would like the slit or not.
***Please note this is made to order and will take 6-8 weeks for processing***
Outfit is offered in standard sizing for the price listed.
The gown does have the option to be personalized to your measurements and style. Please email us at trupti@truptibhula.com for pricing.
Please not that this gown can be made in color of your choice, please email trupti@truptibhula.com after checkout for color changes.