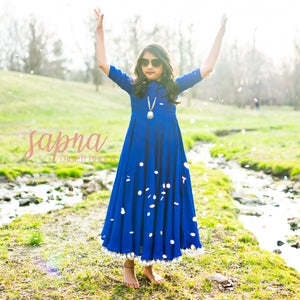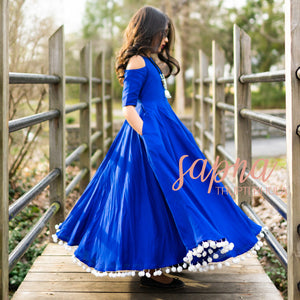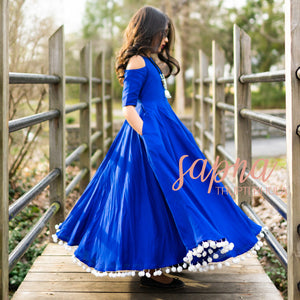 Sapna Saaya
Made with our most comfortable fabric, this ankle length gown is our little models favorite.
Pricing listed is for sizing up to the age of 12. Once order is received we will then email you a measurement chart. Please email chart back to us in a timely manner to start production.
Outfit does have color options in drop down menu.
Outfit is available in adult sizing for additional charge.
***Please note this is made to order and will take 6-8 weeks for processing***
Outfit is offered in standard sizing for price listed.
The outfit does have the option to be personalized to your measurements and style. Please email trupti@truptibhula.com for pricing.