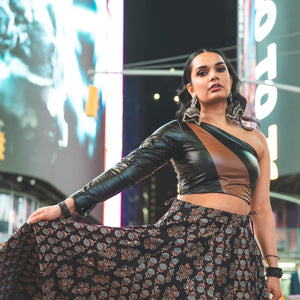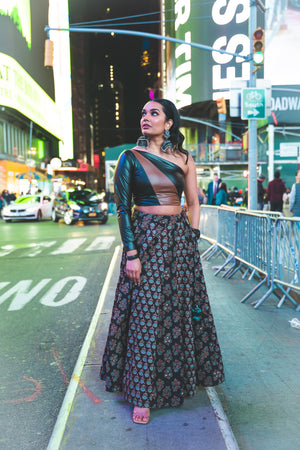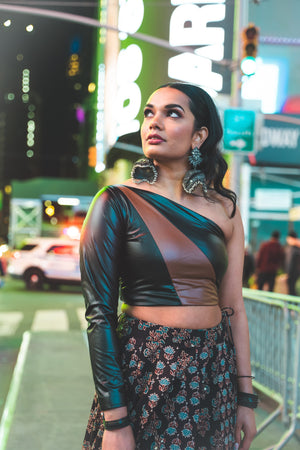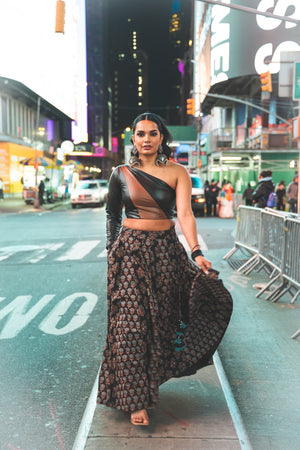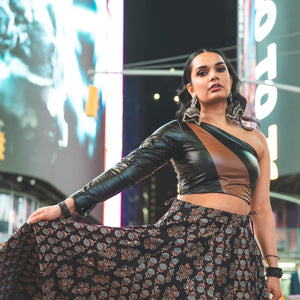 Knight (Eve) - RTS
Faux leather one shoulder cropped top paired with a printed skirt and an accented leather waist belt. Hand embroidered pockets for the perfect edgy look.
***Please note this is made to order and will take 8-10 weeks for processing***
Outfit is offered in standard sizing for price listed.
The outfit does have the option to be personalized to your measurements and style. Please email riddhi@truptibhula.com for pricing