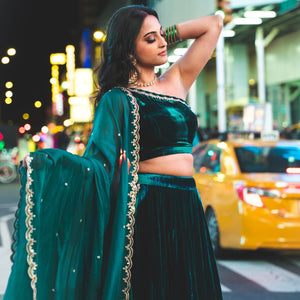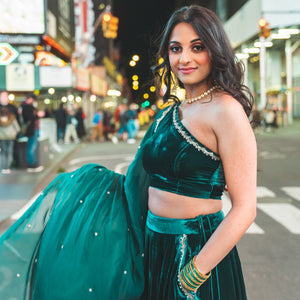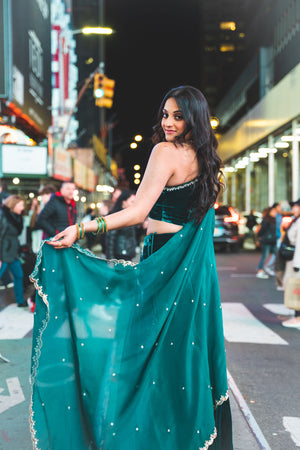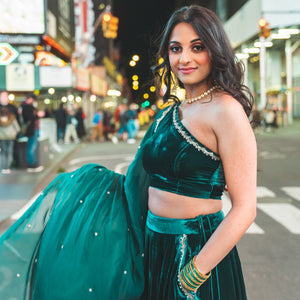 Emerald Set - Zuhi
An elegant velvet set with handwork on the neck line of the blouse, paired with a handwork scalp edge dupatta, and handwork accented on the pockets. Perfect for any any evening time occasion. 
***Please note this is made to order and will take 8-10 weeks for processing***
Outfit is offered in standard sizing for price listed.
The outfit does have the option to be personalized to your measurements and style. Please email riddhi@truptibhula.com for pricing.